W

alsh
Irish Whiskey
Writers Tears
Original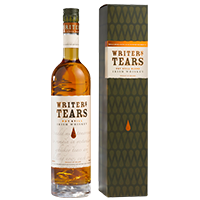 Writers Tears est un blend de Pot Still Irish Whiskey provenant de Walsh Whiskey Carlow.
Writers Tears Range
Writers Tears
Brut de fût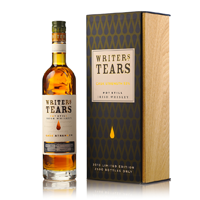 Writers Tears dans version brut de fût. Non recommandé pour les novices !
Cask Strength Range
The Irishman
Single Malt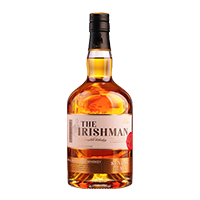 UnSingle Malt Irish Whiskey ayant remporté de nombreux prix. Produit par Walsh Whiskey et limité à 6,000 bouteilles uniquement.
Single Malt Range
A propos de The Walsh Irish Whiskey Distillery, Carlow, Irlande
Le whiskey Walsh est un nouvel acteur de l'industrie du whiskey irlandais, créé par l'entrepreneurs Bernard Walsh dans la ville de Carlow au Sud Est du pays. Jusqu'ici, Walsh Whiskey  est particulièrement célèbre pour son blend Writers Tears et son single malt premium, l'Irishman.
L'entreprise a récemment annoncé souhaiter construire une distillerie et un centre d'accueil de visiteurs aux abords de Carlow, faisant de ce nouvel acteur l'une des quelques nouvelles distilleries irlandaises participant à la renaissance du marché du whiskey irlandais à travers le monde.